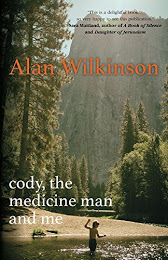 October 21, 2017
Alan Wilkinson will be visiting from his home base in the U.K.  After a workshop at the Nebraska Writers Guild, Alan will be at Francie & Finch from 6:00 p.m. to 7:00 p.m. for discussion and book signing.
Alan is a writer, editor, teacher and mentor with a wide-ranging portfolio of published work spanning twenty-five years.  His recent work reflects a life-long interest in the American West.  He has an abiding love of the great outdoors, in Britain and anywhere else his feet take him.
Meet Alan, books will be available for purchase and he will sign them.