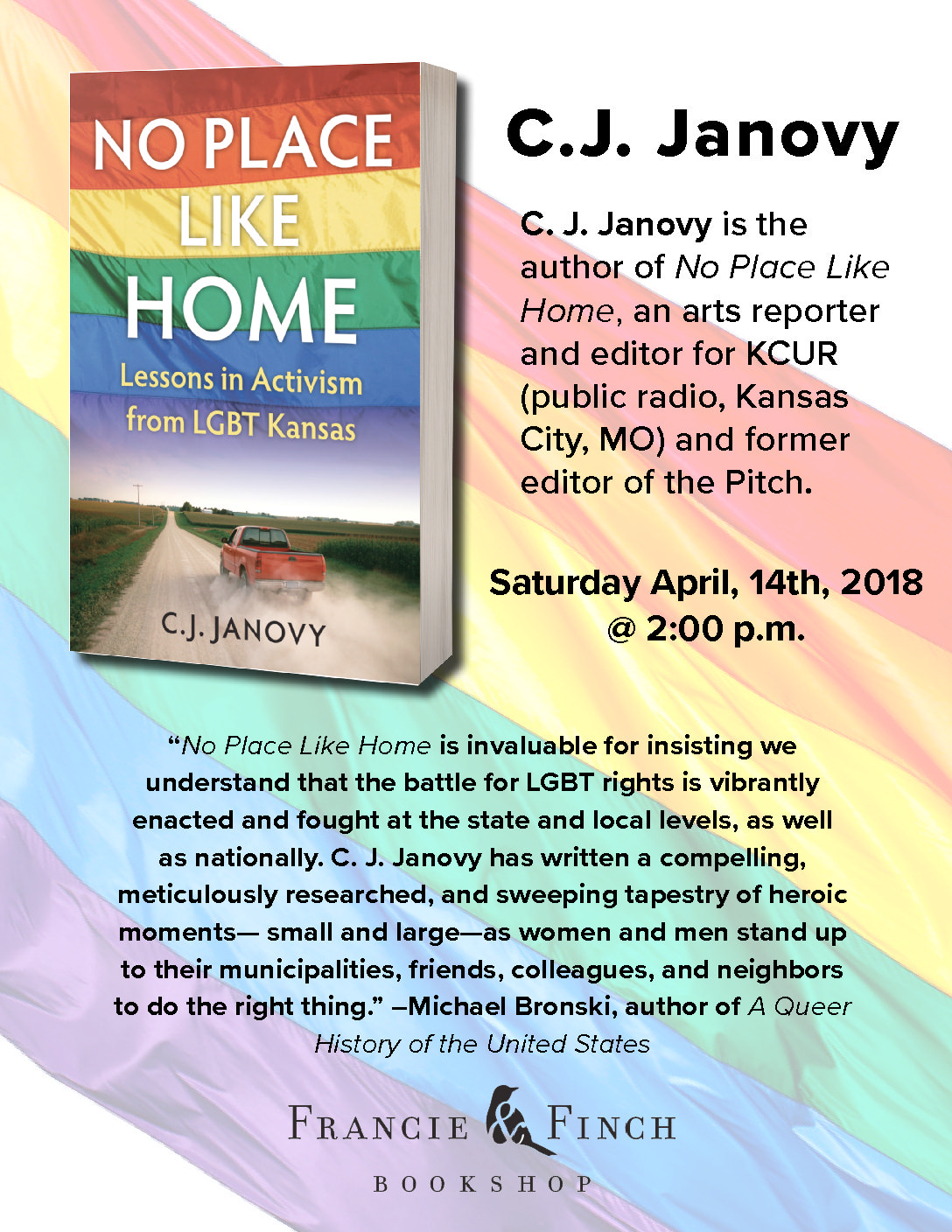 April 14, 2018
2:00 p.m. – 3:00 p.m.
Meet C.J. Janovy, author, arts reporter and editor for KCUR (Kansas Public Radio) and former editor of the Pitch.
No Place Like Home is invaluable for insisting we understand that the battle for LGBT rights is vibrantly enacted and fought at the state and local levels, as well as nationally.  C.J. Janovy has written a compelling, meticulously researched, and sweeping tapestry of heroic moments – small and large – as women and men stand up to their municipalities, friends, colleagues, and neighbors to do the right thing." – Michale Bronski, author of A Queer History of the United States
Books available for purchase and C.J. will sign them.