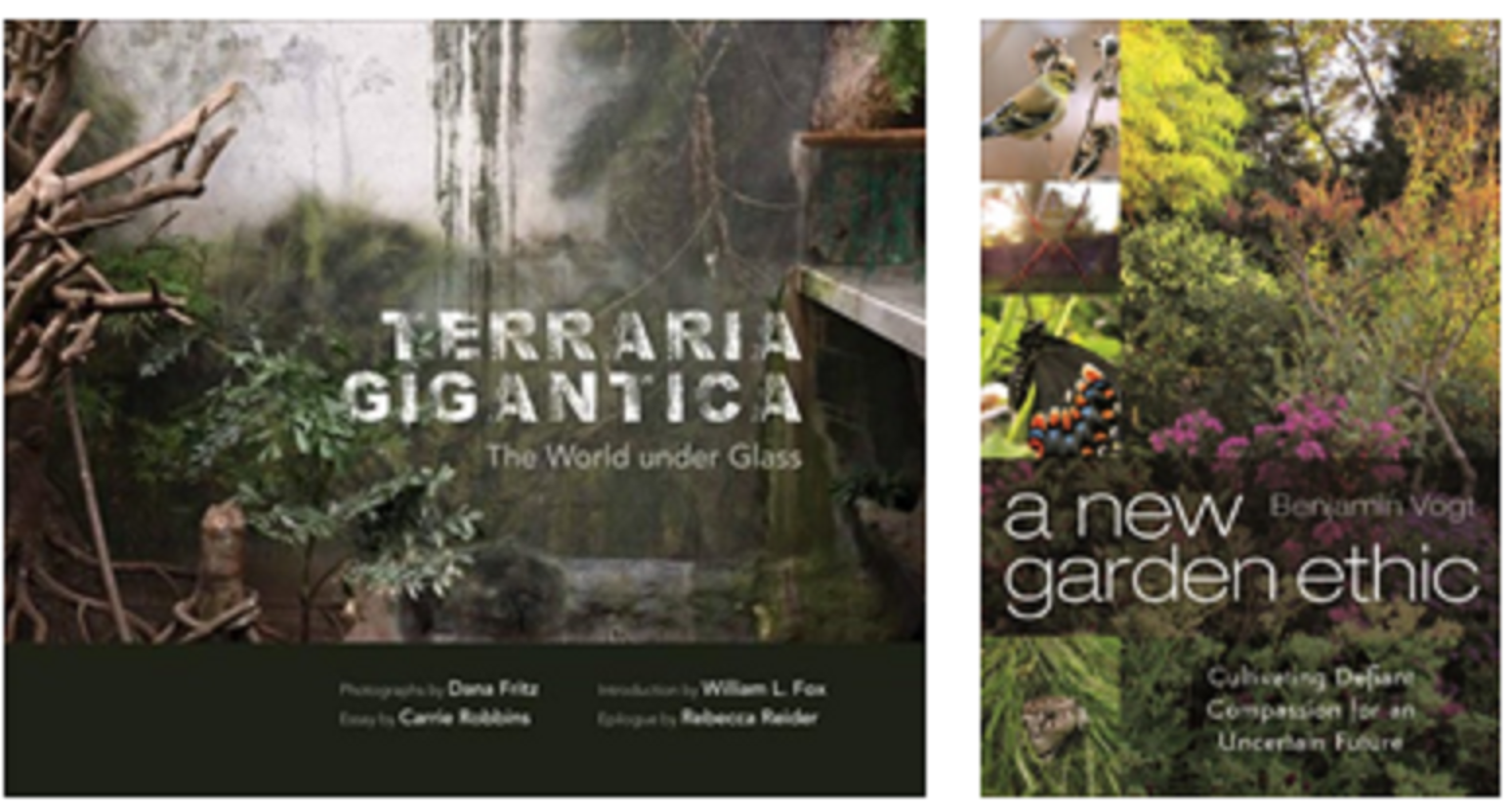 October 21, 2017
Join us Saturday, Oct. 21st at 2:00pm for a fascinating discussion by Dana Fritz, author of Terraria Gigantica and Benjamin Vogt, author of A New Garden Ethic – Cultivating Defiant Compassion for an Uncertain Future.
Terraria Gigantica – In a new approach to environmental photography, Dana Fritz explores the world's largest enclosed landscapes:  Arizona's Biosphere 2, Cornwall's Eden Project, and Nebraska's Lied Jungle and Desert Dome at the Henry Doorly Zoo.
A New Garden Ethic – As human-made climate change and mass extinction impacts the world's ability to function, we will be called upon to garden the planet more actively.  Native plants in landscapes will play a critical role in helping us know and appreciate wildness, while waking us to global wildlife stewardship and cultivating equality among ourselves.
Moderated by Sarah Berkeley, Assistant Professor of Art at Nebraska Wesleyan University, this will be a lively and informative afternoon.  Books available for purchase and authors will sign them.