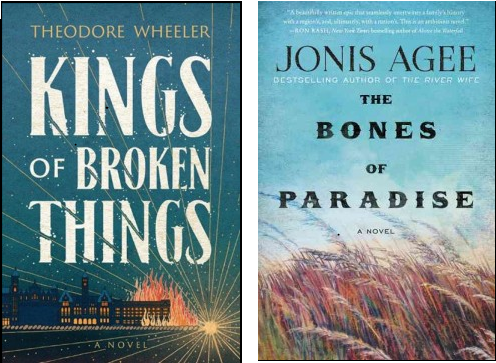 October 16, 2017
Join us from 6:00 p.m. to 7:00 p.m. to meet Theodore Wheeler, author of Kings of Broken Things and Jonis Agee, author of The Bones of Paradise.
Praise for The Bones of Paradise –
" A deceptively leisurely, intensely heart-rending historical about greed and love gone wrong . . . Rose and Dulcinea are women strong enough to cow John Wayne. . . .[in] this sexy, violent, intricate Western." — Kirkus Reviews (starred review)
And, for Kings of Broken Things –
"Vivid and dynamic….illuminates a savage moment in history and offers a timely comment on nationalism and racism.  An unsettling and insightful piece of historical fiction." – Kirkus Reviews
Books available for purchase and authors will sign them!