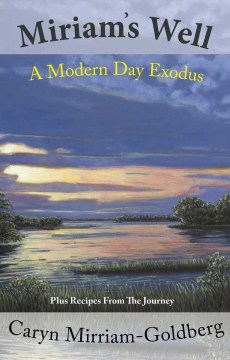 August 4, 2018
Saturday, August 4th, 4:30 p.m. – 5:30 p.m.
Meet Author Caryn Mirriam-Goldberg who will be talking about her latest novel, Mirriam's Well.
In this modern day retelling of the Exodus, Miriam wanders the political and spiritual deserts of a changing American nation. She feels torn between her roots as the Jewish daughter of a Black father and white mother, along with her yearnings for home, and her two brothers: Aaron, a successful New York City attorney and Moses, an autistic Kansas artist. Miriam is an astonishing cook and singer, with a knack for showing up to feed and help people at landmark events—including People's Park during the Summer of Love, the Wounded Knee encampment in South Dakota, the AIDS epidemic in San Francisco, the Oklahoma City terrorist attack, 9/11, and Hurricane Katrina. As she seeks the promised land, she shows people, and eventually herself, how to turn the chaos and despair of our times into music, meals, and miracles.