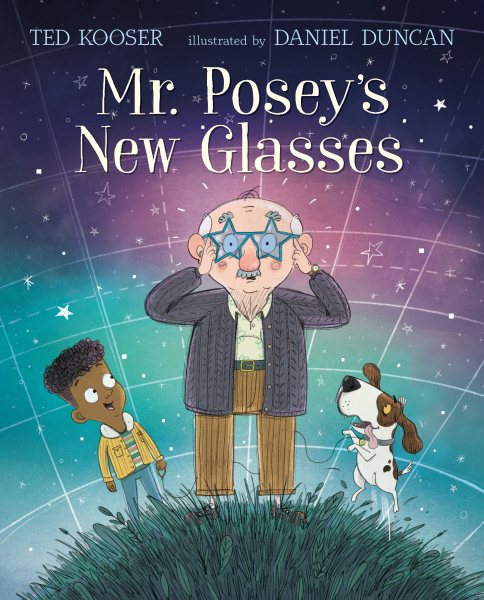 April 27, 2019
4:30 p.m. – 5:30 p.m.     HELP US CELEBRATE INDEPENDENT BOOKSTORE DAY!!!!!!
Meet former U.S. Poet Laureate, Presidential Professor, editor of American Life in Poetry and honoree of too many awards to list here – Ted Kooser.
His new children's book Mr. Posey's Glasses is delightful!  Meet Ted, learn about this charming tale and pick up an autographed copy.
Mr. Posey is feeling gloomy. Everything seems dull. Maybe he needs new glasses? Perhaps a trip to the Cheer Up Thrift Shop with his energetic young neighbor, Andy, will help. But when the duo try on the glasses in the shop's barrel, they're in for a big surprise. One pair with stars for frames shows only constellations in a night sky. Round frames reveal a world all aswirl, while a heart-shaped pair makes everything pink. And as soon as Mr. Posey puts on the cat-eye framed glasses, fierce dogs start chasing him. No, thank you! But when Andy makes a simple observation, Mr. Posey's view opens to a whole new world — and finally everything is brighter, different, and exciting.
Books Available For Purchase And Ted Will Sign Them!