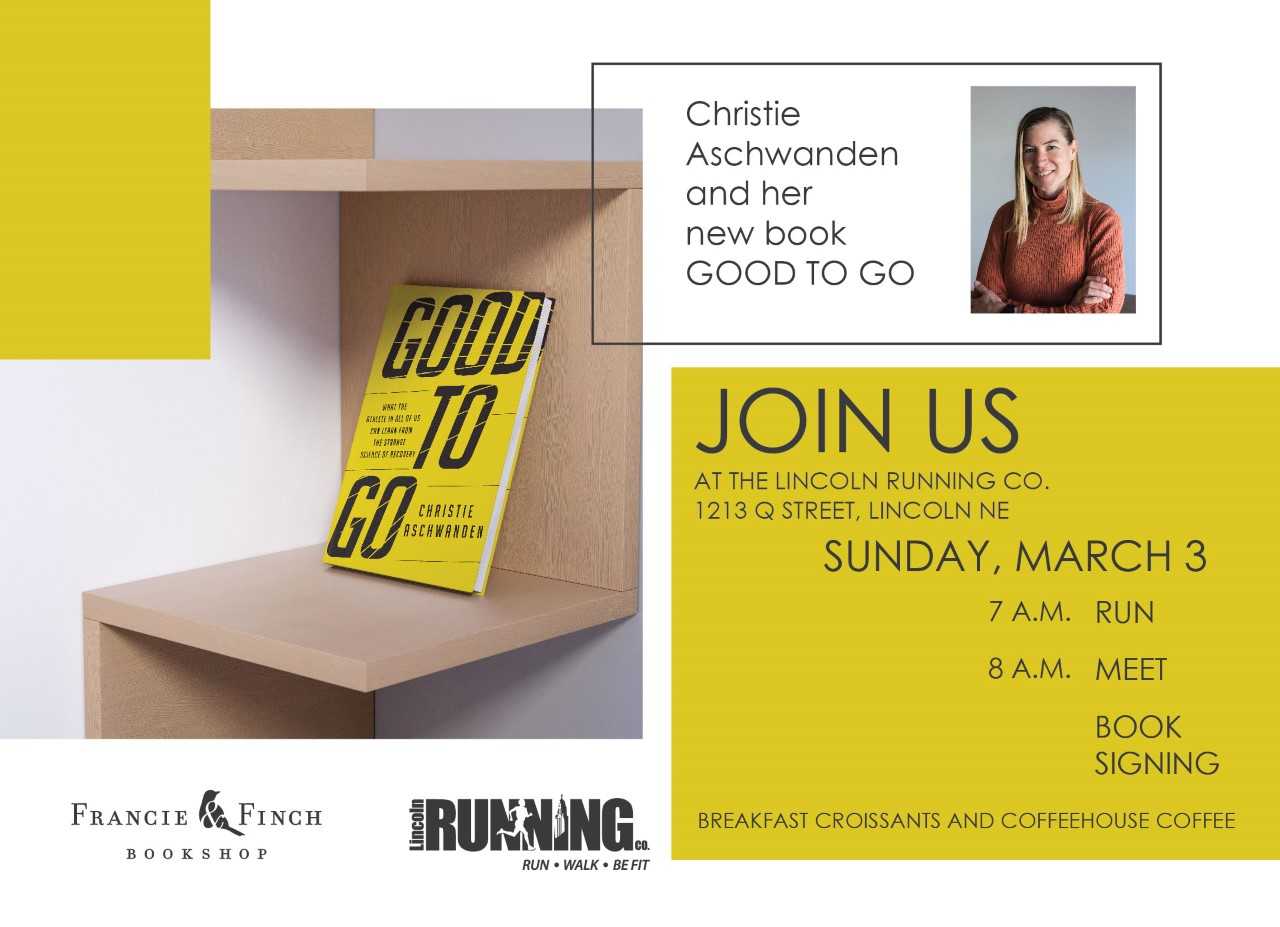 March 3, 2019
** this event is being held at The Lincoln Running Company , 1213 Q Street
8:00 a.m. – 9:00 a.m.
In recent years recovery has become a sports and fitness buzzword. Anyone who works out or competes at any level is bombarded with the latest recovery products and services: from drinks and shakes to compression sleeves, foam rollers, electrical muscle stimulators, and sleep trackers.In Good to Go, acclaimed FiveThirtyEight science writer Christie Aschwanden takes readers on an entertaining and enlightening tour through this strange world. She investigates whether drinking Gatorade or beer after training helps or hinders performance; she examines the latest trends among athletes, from NFL star Tom Brady's infrared pajamas to gymnast Simone Biles' pneumatic compression boots to swimmer Michael Phelps's "cupping" ritual; and she tests some of the most controversial methods herself, including cryochambers, float tanks, and infrared saunas. At a time when the latest recovery products and services promise so much, Good to Go seeks answers to the fundamental question: Do any of them actually help the body recover and achieve peak performance?
There will be a fun run departing from the Lincoln Running Company at 7:00 a.m., followed by breakfast croissants and Coffee House coffee.  
Join us and meet Christie as she talks about her brand new book Good to Go.
Books available for purchase and Christie will sign them.