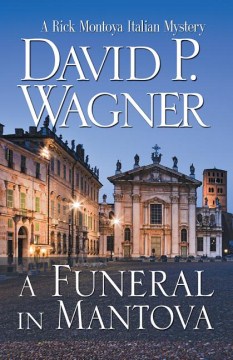 April 6, 2018
Join us Thursday, April 5th, 6:00 p.m. – 7:00 p.m. for a book talk with David P. Wagner.
David is the author of the Rick Montoya Italian Mysteries.
For fans of international mystery and food culture, his fifth book, A Funeral in Mantova was published in March.
Despite the joys of the city and the river Mincio, a wealthy American senior, Angelo Rondini, comes to Mantova for the funeral of a cousin he barely knew and learns that not only was the man murdered, but much of his own life has been based upon a lie. Rick Montoya is called in to help find the truth.
We're lucky to have David stopping in Nebraska on his tour.  Join us for a fun book talk and signing!