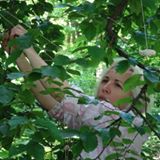 November 3, 2017
Join us for the next First Friday Art Walk!  Jeri Dobos will be our featured artist.
Environment, line, and harmonious colors are central to my work. I am interested in the
ephemeral, the contrast between past and present, and architecture and anatomy.
I collect local plants, and using the least toxic methods, extract the natural dyes to create prints
on paper. The process generates either a shadow or a color print of the plant. These are simply
small treasures from our environment, like the slice of life in a photograph.
I draw figures from life and use studies from Classical and Renaissance periods. The figures
from life are featured in my charcoal drawings, in which I repeatedly erase and redraw to show a
passage of time. I also reuse the figures, as a pastel overlay, on the reverse of ancient
architectural plans or decorative motifs that I have drawn in ink on frosted Mylar sheets.
We are on the path between Kiechel Fine Art, Tugboat Gallery, Metro Art Gallery and the Nichole Battelle Van Hook Gallery in the Cornhusker Marriott (they always have a great spread too). We have beautiful art from local artists and beautiful books from around the world.  See you there!
Reception starts at 4:30pm and goes until the end!