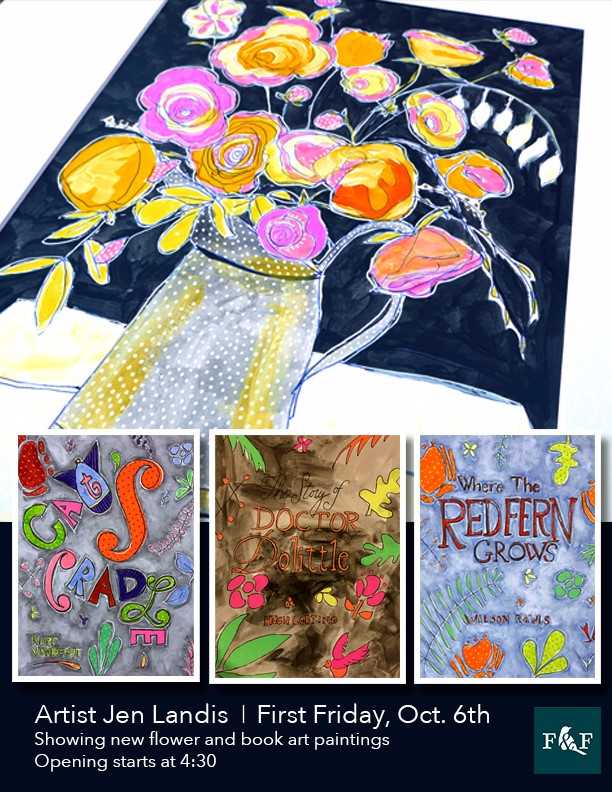 October 6, 2017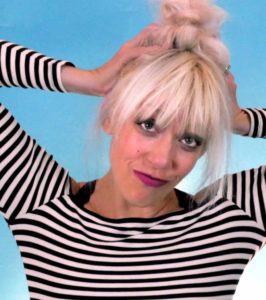 Join us for the next First Friday Art Walk!  Jen Landis will be our featured artist.  Founder of the Pincurl Girls Project which includes self-esteem exercises and inspirational wall art,  Jen creates delightful paintings and recently opened a studio in the Burkholder Project.  Jen will be joined by her mother, Margaret Lukas who will be reading from her book Farthest House, a spellbinding debut novel set in Nebraska.  Books will be available for purchase and Margaret will sign them.  Book reading at 6:00 p.m.
We are on the path between Kiechel Fine Art, Tugboat Gallery, Metro Art Gallery and the Nichole Battelle Van Hook Gallery in the Cornhusker Marriott (they always have a great spread too). We have beautiful art from local artists and beautiful books from around the world.  See you there!
Reception starts at 4:30pm and goes until the end!