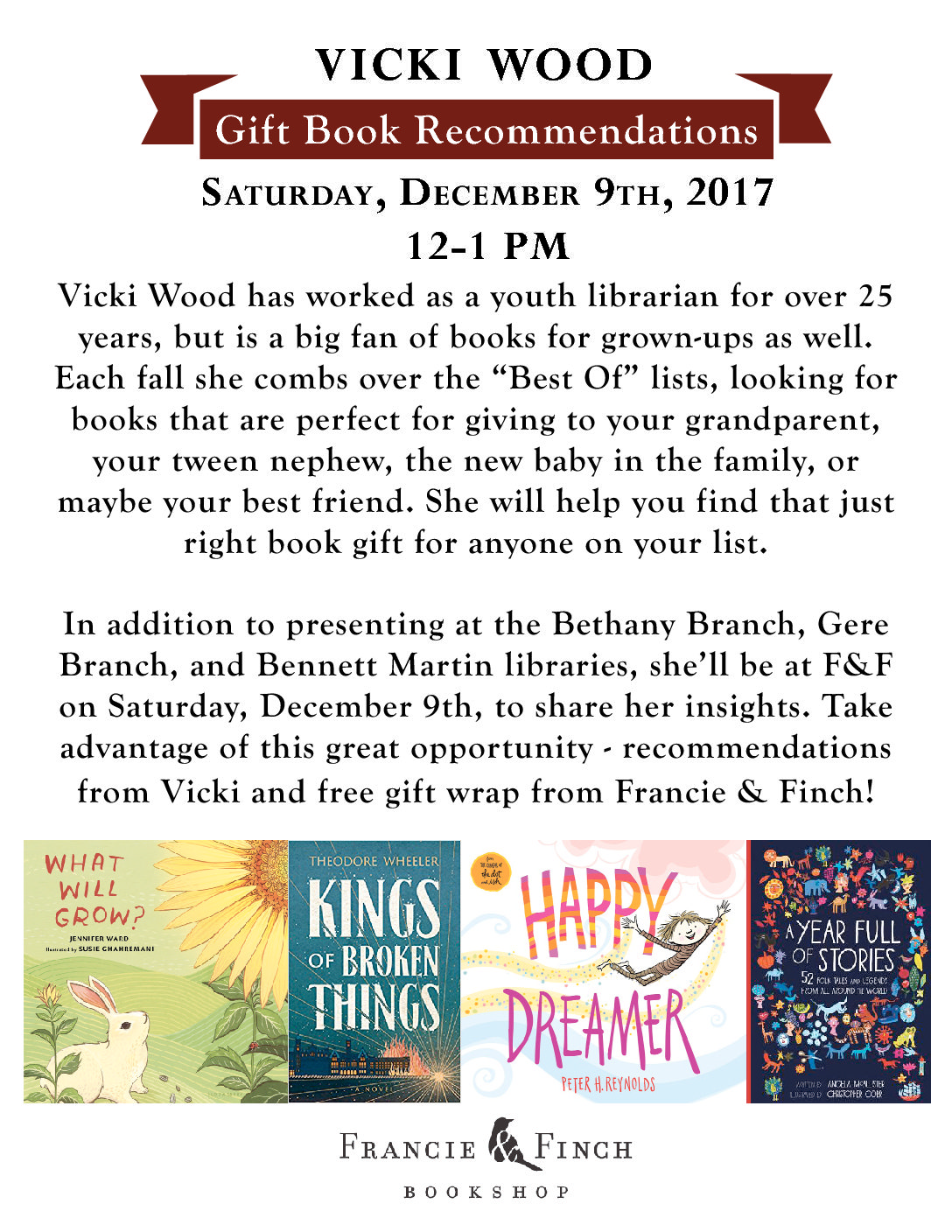 December 9, 2017
Join us 12:00 p.m. – 1:00 p.m. and pick Vicki's brain about gift book recommendations!
Vicki Wood has worked as a youth librarian for over 25 years, but is a big fan of books for grown-ups as well.  Each fall she combs over the "Best Of" lists, looking for books that are perfect for giving to your grandparent, your tween nephew, the new baby in the family, or maybe your best friend.  She will help you find that just right book gift for anyone on your list.
In addition to presenting at the Bethany Branch, Geer Branch, and Bennett Martin libraries, she'll be at F&F on Saturday, 12/9 to share her insights.
Take advantage of this great opportunity – recommendations from Vicki and free gift wrap from Francie & Finch!