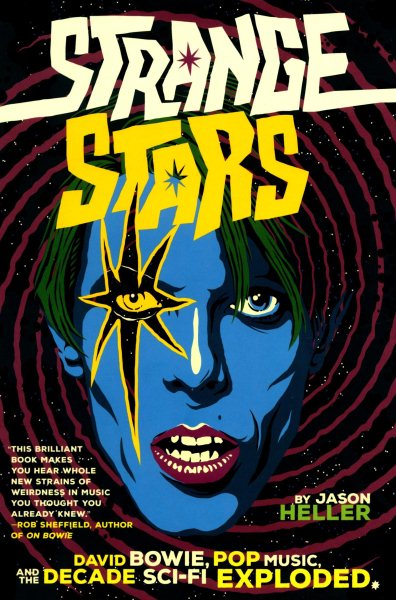 June 28, 2018
6:00 p.m.  Book Talk & Signing
Hugo Award-winning author and music journalist Jason Heller explores the weird and wild story of science fiction's outsize impact on popular music and culture.
Strange Stars explains how science-fiction and music came to depend on each other throughout the 70's.  With David Bowie as their leader, Heller ties some of pop music's most influential names into a single narrative including:  Pink Floyd, Jimi Hendrix, Sun Ra, Parliament-Funkadelic, Kraftwerk, Rush, Devo, and X-Ray Spex, while also including the more obscure musicians of the decade who nonetheless helped influence the scene.
Jason's work has appeared in The New Yorker, Rolling Stone, Pitchfork, The Atlantic, NPR, Entertainment Weekly, and others.  His latest novel is Taft 2012.  Jason currently plays in the internationally touring post-punk band Weathered Statues and is a resident DJ at various events including 45s Against 45: An Anti-Trump Dance Party.  He lives in Denver.
Join us for a rollicking book talk and signing!