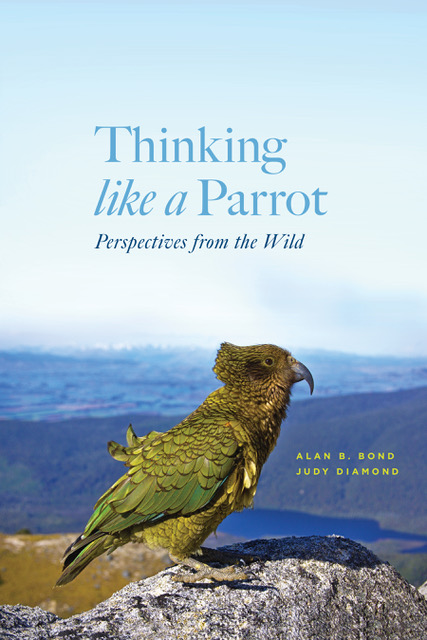 August 2, 2019
5:30 p.m. – 7:30 p.m.
Meet authors Alan Bond and Judy Diamond and learn about their fascinating journey into the world of parrots.
Biographical Note:
Alan B. Bond is professor emeritus of biological sciences at the University of Nebraska and  Judy Diamond is professor and curator at the University of Nebraska State Museum. Together they have studied the social behavior, cognition, and vocalizations of wild parrots for more than three decades. They are coauthors of Kea, Bird of Paradox: The Evolution and Behavior of a New Zealand Parrot and Concealing Coloration in Animals. For more on their research, please visit the website of the Center for Avian Cognition, http: //www.aviancog.org/.
"The minds of wild parrots brim with intelligence, and their lives with clever, flexible, and exuberant behavior. This fascinating book takes us into their universe to discover not just how these birds live, but how they think, 'talk, ' and feel. You'll be amazed by the surprises–the slang of kakas, the playful gangs of galahs, the ingenious adaptability of rose-ringed parakeets."–Jennifer Ackerman, author of "The Genius of Birds"
Books available for purchase and autograph.