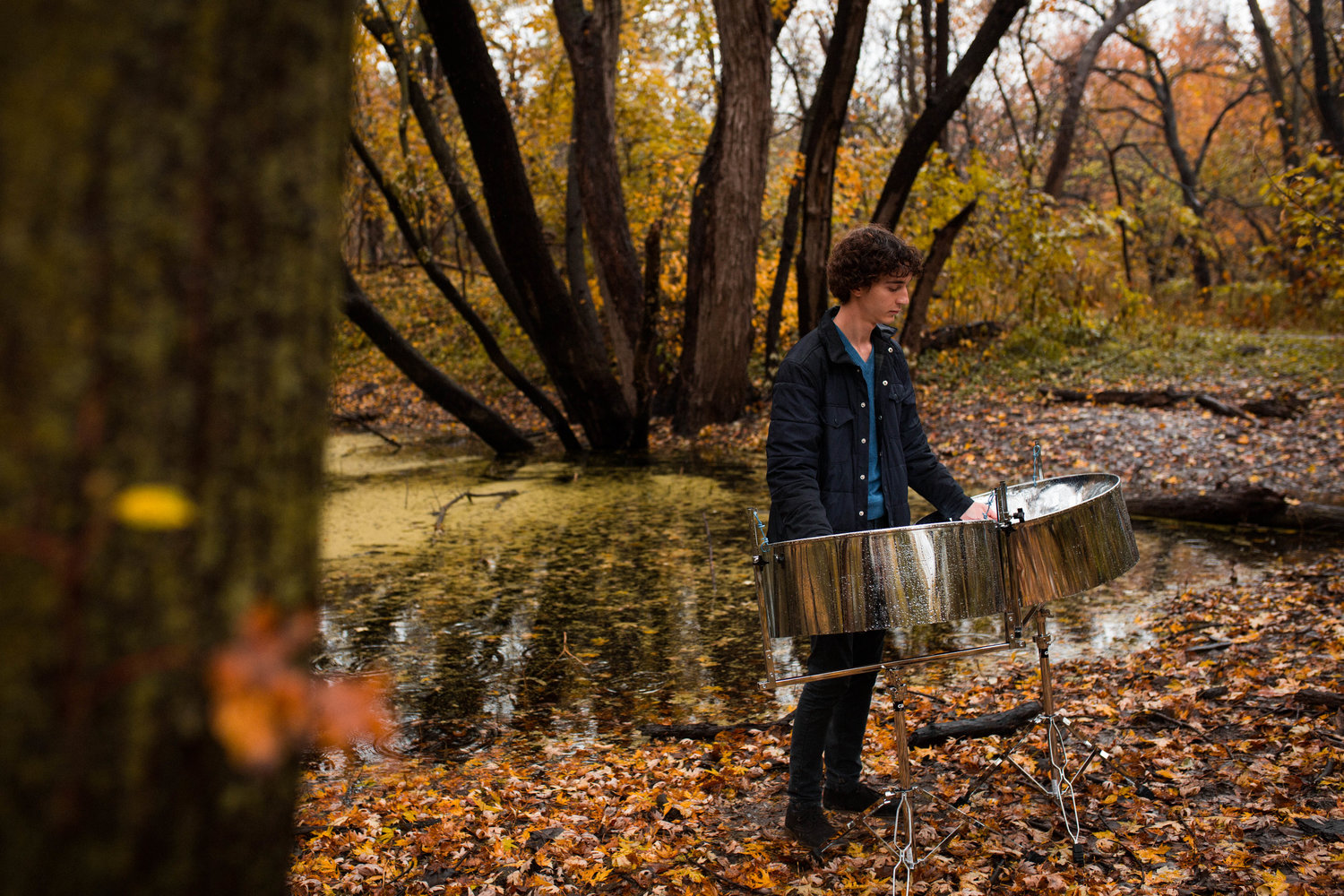 August 2, 2019
5:30 p.m. – 7:30 p.m.
It's First Friday!  Include us on your art walk and enjoy live steel pan music!
LOUIS RAYMOND-KOLKER is a composer and percussionist from Austin, Texas. Louis's recent collaborations include a steelpan recital series with the LNK New Music Collective, a composition for Diana Loomer's Melodic Timpani Project, and performances around Austin as part of Larkspur Percussion Duo. In the 2017-18 academic year, Louis premiered 13 new works as part of the Flyover New Music Series, UNL Percussion Ensemble, and as a soloist. Louis is currently a graduate student at the University of Nebraska-Lincoln, where he studies percussion.
Plus, meet Judy Diamond & Alan Bond authors of  Thinking Like a Parrot: Perspectives from the Wild