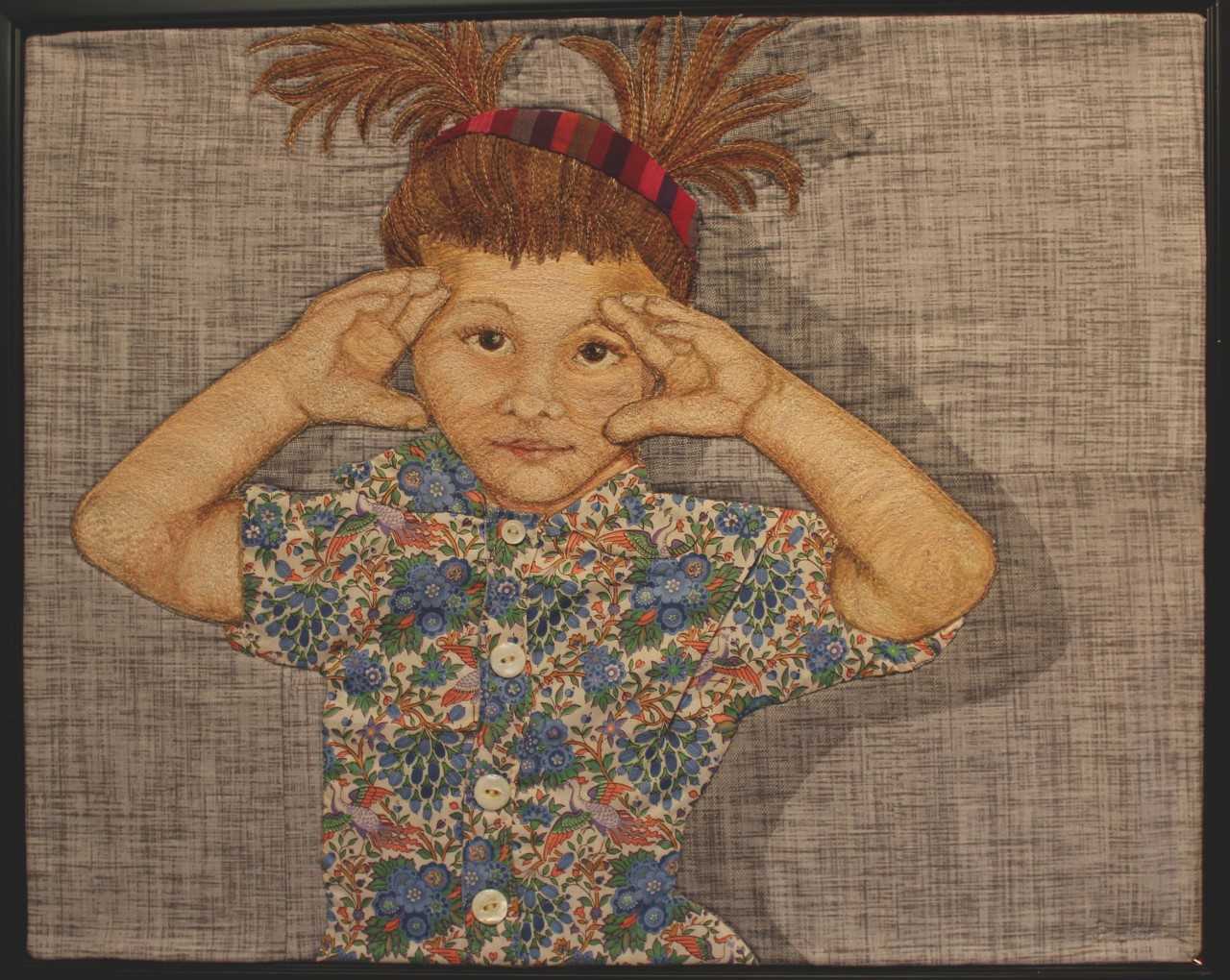 June 14, 2019
5:30 p.m. – 7:30 p.m.
Biography
Award-winning textile artist Lora Rocke is a Nebraskan, born, raised, educated and embraced by the plains. With a lifelong love of fabric, drawing and color, she has adapted her talents since the 1990's, toward creating quilts for publication, exhibition and private collections.
Working from her studio, her focus is now on the creation of portraits that rely on a "painterly" application of layers of thread. This intense quilting and threadwork create a visual depth, intensity and emotion to her subjects.
She is a nationally known artist, lecturer and author, having had her cloth and thread pieces shown in solo exhibitions, as part of group shows and in print. Her work has been juried into national and international exhibitions, competitions and traveling exhibits. Many galleries, museums, and art centers in the United States and worldwide have displayed her thread and cloth portraits.
Lora has received recognition and has won several awards for her stitched portraits. Her piece "Kathryn, Kathy, Katie, Kate" was accepted into the international exhibition, QuiltNational. Other works have been featured in several Studio Art Quilt Associates publications, and have been shown in juried exhibitions across the US. Her pieces enjoy space in people's homes, galleries, and in private collections in the U.S., South Africa, Australia, Canada and Japan.
Lora's work will be on display and available for purchase.