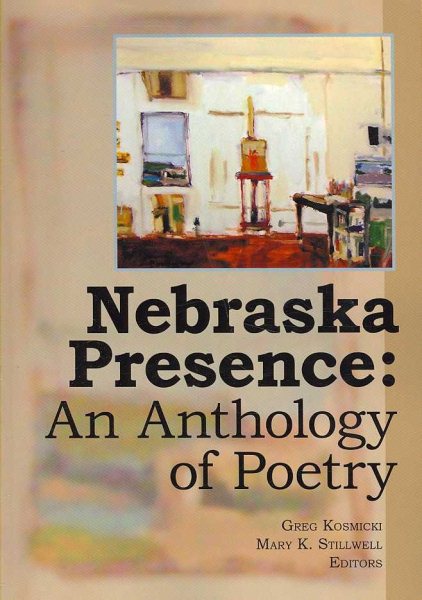 February 13, 2018
Poetry Reading & Book Signing – 6:00 p.m.- 7:30 p.m.
Nebraska Presence: An Anthology of Poetry (The Backwaters Press, 2007) edited by Greg Kosmicki and Mary K. Stillwell was selected as 2018 One Book One Nebraska at the Nebraska Center for the Book's Celebration of Nebraska Books on October 21.
People across Nebraska will be reading the work of Nebraska poets in 2018—and then talk about the poems with their friends and neighbors—as part of the annual One Book, One Nebraska program.
Confirmed poets reading their works at F&F include Charlene Neely, Mary K. Stillwell, Grace Bauer, Marilyn Dorf, Kim Tedrow, Amy Plettner, Jan Chism Wright, Terrance Oberst, Rex Walton and Lynn Overholt Wake.  Watch here for updates!
Poems by more than eighty contemporary Nebraska poets are featured in the collection. This includes Pulitzer Prize winner and former Poet Laureate of the United States Ted Kooser, Nebraska State Poet Twyla Hansen, former State Poet William Kloefkorn, and other well known and widely published poets. Some are nationally known thanks to Garrison Keillor's Writer's Almanac (Ted Kooser, Twyla Hansen, Greg Kuzma, Marjorie Saiser, Grace
Bauer, Mary K. Stillwell, Greg Kosmicki & others).