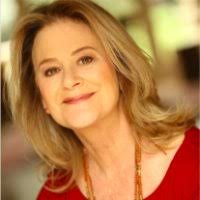 February 8, 2018
Book talk and signing – 6:00 p.m. – 7:00 p.m.
Meet Ellen Petry Leanse, an author, Stanford instructor, and respected Silicon Valley influencer, Ellen is passionate about intentional living and how our brains can shape or interfere with our sense of purpose.  She's been featured on CNN and in publications including Time, Vogue.com, Forbes, and Business Insider, where her essay on the word "Just" has received nearly five million views.  Her book The Happiness Hack shares brain-aware paths to increasing focus, connection, and life satisfaction.
The Happiness Hack has been named "One of the Top Productivity Books of 2017" by Evernote and "One of the 13 Best Books of 2017" by the Mission putting her in the same company as Walter Isaacson, Yuval Noah Harari, Angie Thomas and Neil DeGrasse Tyson.
Join us for a lively discussion.  Books available for purchase and Ellen will sign them.