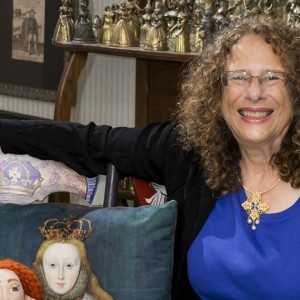 February 10, 2018
Join us for Story Time and book signing at 4:00 p.m. – 5:00 p.m. with Carole Levin.
Carole is the Willa Cather Professor of History Studies at the University of Nebraska.  She recommends this book for children eight years old and up, and for adults who care about Queen Elizabeth's life, such as her being placed in the Tower of London during her sister Mary's reign, and the attenpted invasion by Spain, while adding magic and fantasy for a sweet, sweet story.
The book has beautiful illustrations by Karissa Bettendorf.  Prints are also available for purchase.