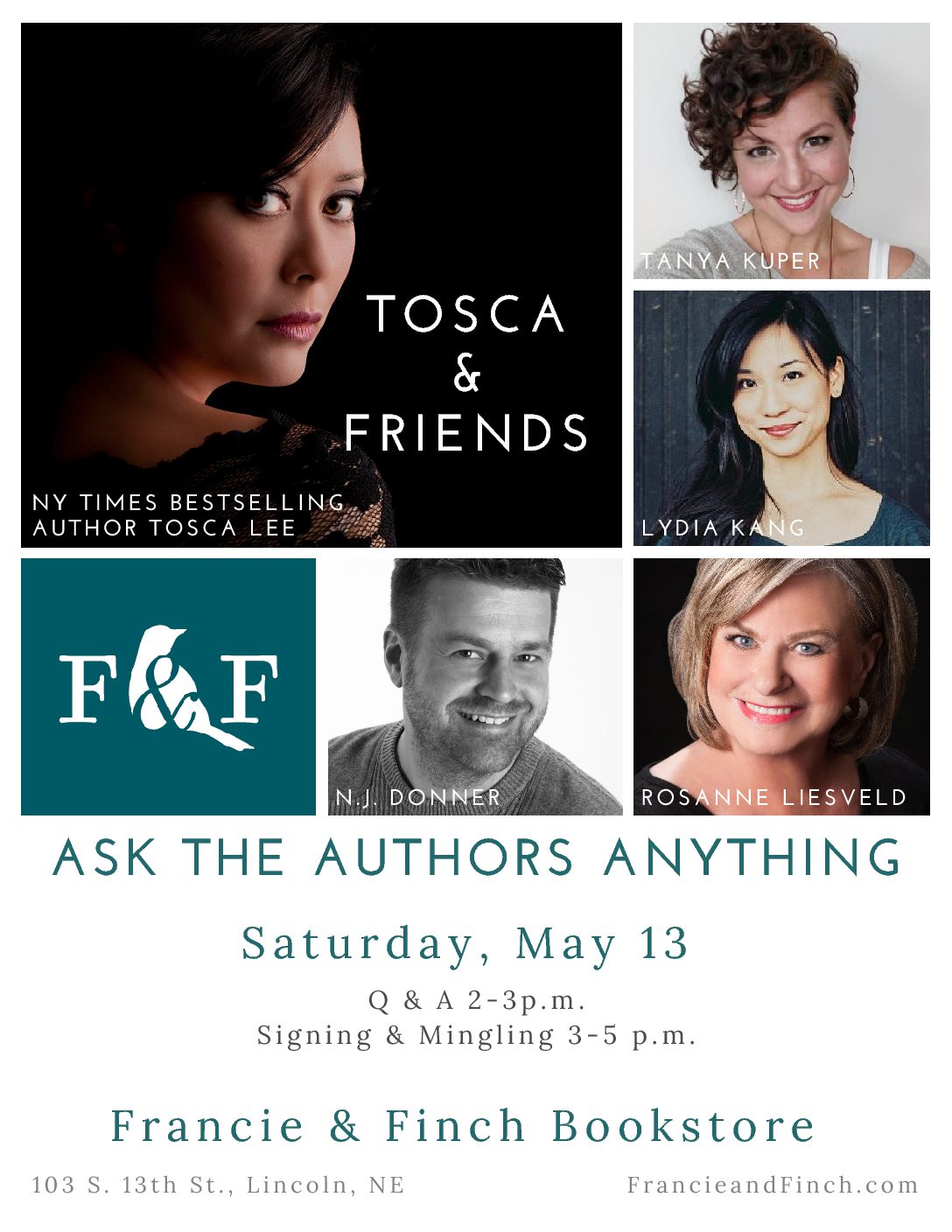 May 13, 2017
Join us Saturday, May 13th, 2:00 – 3:00pm – Ask-The-Authors-Anything Q&A with book signing to follow from 3:00-5:00p.m.
Tosca Lee, award-winning, New York Times bestselling author of Iscariot, The Legend of Sheba, Demon: A Memoir, Havah: The Story of Eve, and the Books of Mortals series with New York Times bestseller Ted Dekker (Forbidden, Mortal, Sovereign).  Tosca's highly-anticipated new thriller, The Projeny is available to pre-order now.
Tosca will be teaming up with author friends Tonya Kruper, Lydia Kang, Nick Donner and Rosanne Liesveld.
Stay tuned for upcoming announcements!