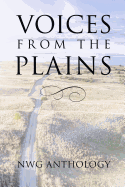 April 12, 2018
Thursday, April 12th, 6:00 p.m. – 7:00 p.m.
Voices From The Plains is an anthology of authors from the Nebraska Writers Guild.  With over sixty contemporary authors there is a wide range of genres represented from mystery and thrillers, to short story, memoir, poetry and journalism.
Join us for short readings and reception.  Books will be available for sale and the authors will sign them.
Attending authors include:
Cort Fernald
Robert Klein Engler
Brad Anderson
Margaret Lukas
Charlene Pierce
Charlene Neely
Susan Bristol
Ben Wassinger