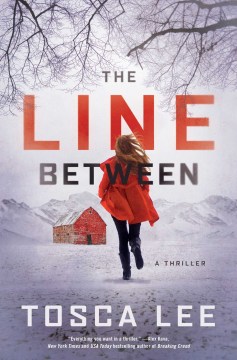 January 26, 2019
11:00 a.m. – 12:30 p.m.
From Tosca Lee – New York Times bestselling author –
"Get your copy of The Line Between three days before it officially goes on sale (you literary renegade you)! Come get a book, come get a hug. Also meet my friends, bestselling fellow Midwest authors Nicole Baart and Kimberly Stuart. Nicole will be signing her latest, You Were Always Mine. Kimberly will be signing her latest, Heart Land. Two stops, three authors, alllll the books.
11 a.m.-12:30 p.m. Francie & Finch: Writing Brunch and Book Signing
Join us for mimosas and brunchables as we talk all things writing (and answer all your questions). Bring your friends–and be the first person (anywhere!) to take home a pre-release copy of The Line Between."