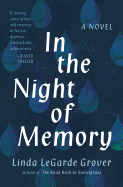 By: Linda Legarde Grover | Uncategorized
When Loretta surrenders her young girls to the county and then disappears, she becomes one more missing Native woman in Indian Country's long devastating history of loss. But she is also a daughter of the Mozhay Point Reservation in northern Minnesota and the mother of Azure and Rain, ages 3 and 4, and her absence haunts all the lives she has touched–and all the stories they tell in this novel.
Books That Celebrate The Midwest!
Previous Pick
Next Pick