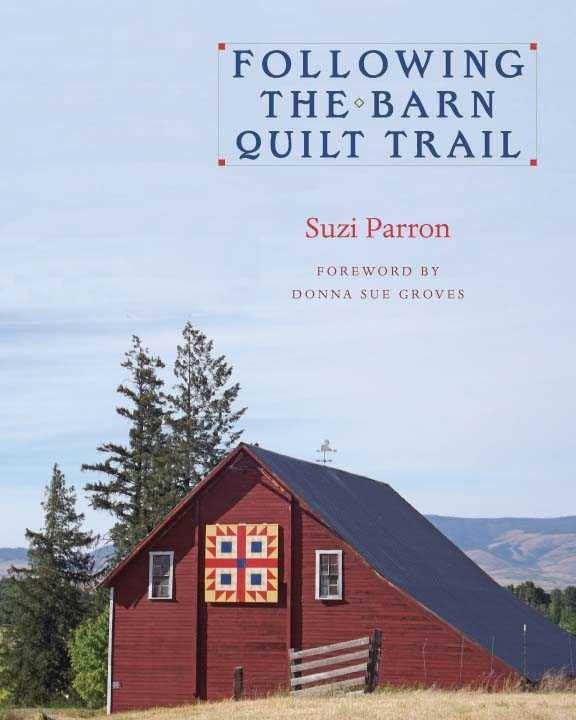 August 8, 2017
Meet Suzi Parron, author of Following the Barn Quilt Trail, Tuesday, August 8th, 12:30 p.m. – 1:30 p.m for reading and book signing.
Suzi Parron's interest in quilting history led her to fascination with barn quilts, which she discovered on a cross-country camping trip in 2008.  A high school English teacher, Suzi spent two years documenting the barn quilt movement, traveling to twenty-nine states, gathering stories of these painted quilt patterns and their ties to family and tradition.
The resulting book, Barn Quilts and the American Quilt Trail Movement, was published by Ohio University Press in 2012.  The success of "Barn Quilts" led to a second book, Following the Barn Quilt Trail, published in April of 2016.
Suzi and her husband, Glen, left Georgia behind in 2013, in a converted bus RV and have called the road their home since.  They return to the South each year to celebrate the holidays with family and to spend time kayaking on their favorite Georgia and Florida rivers.
Suzi has appeared at Quilt Week in Paducah, Quilt Week Lancaster, and the National Quilting Association annual convention, as well as several regional quilt shows and libraries nationwide.  Her barn quilt painting workshops have added over eight hundred quilt blocks to the landscape, from Texas to Minesota.
Meet Suzi and learn about her fascinating trek.  Books will be available for purchase and Suzi will sign them.